Sunrise on Kailua Beach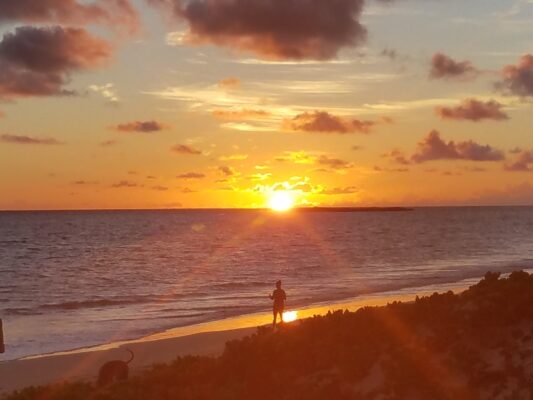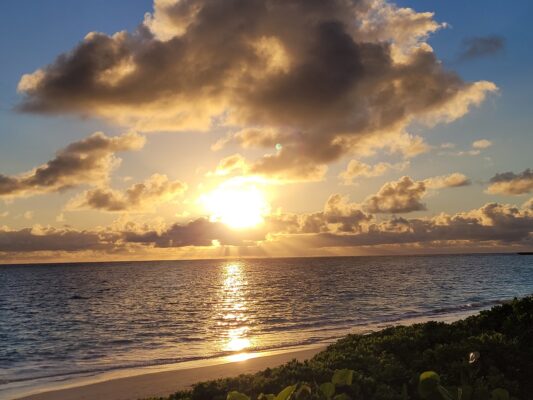 Take your coffee to the beach to our little private bench and enjoy the most beautiful sunrises you've ever seen. Each day is different and breath-taking.
Play on Kailua Beach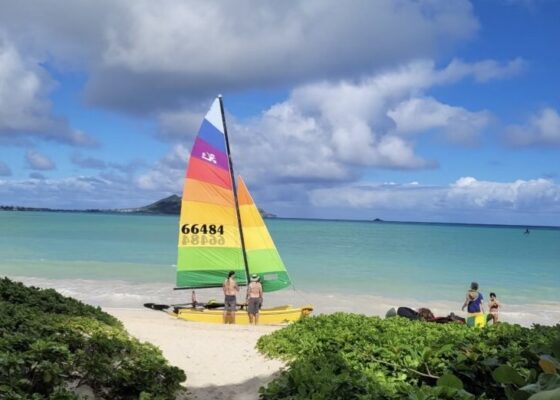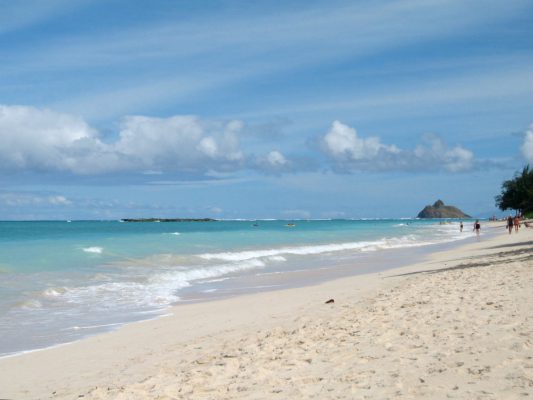 Play, swim, walk or just relax.  We are the wind and kite surfing capital of Oahu. You can kayak to nearby Flat Island, a bird sanctuary – a great place for a walk and leisurely lunch. Or paddle over to the famous Mokalua Islands and check out Lanikai Beach.
Private beach access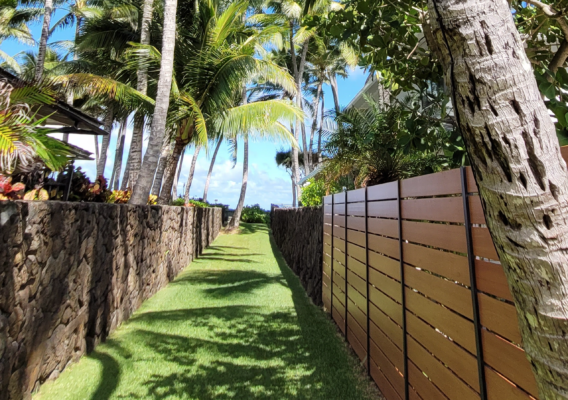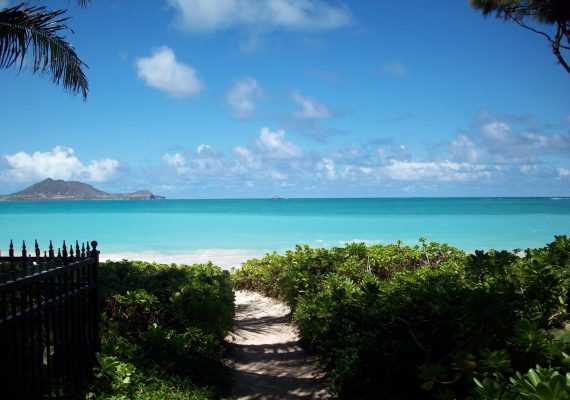 Steps from your door you can enjoy private beach access to this world famous beach.
Kailua Beach Park and shops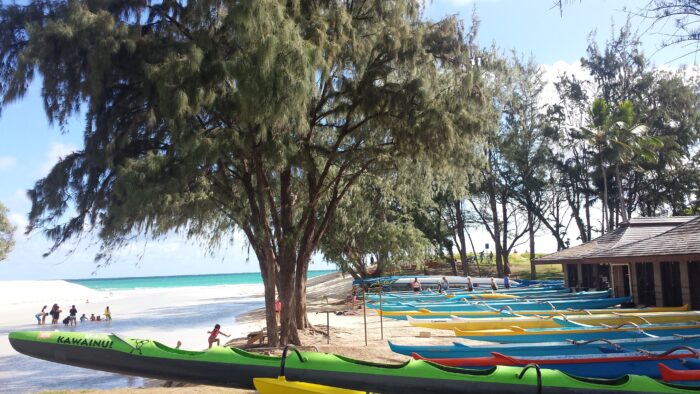 Just a short walk to Kailua Beach Park, the darling Kalapawai Market known for its great coffee, deli and wine selection.  Or, walk to Buzzes Steak House just across the bridge.
Breath-taking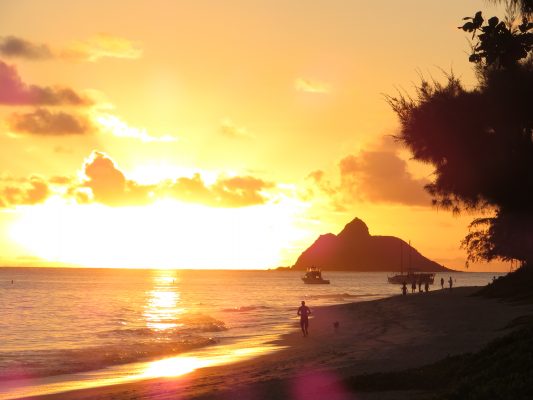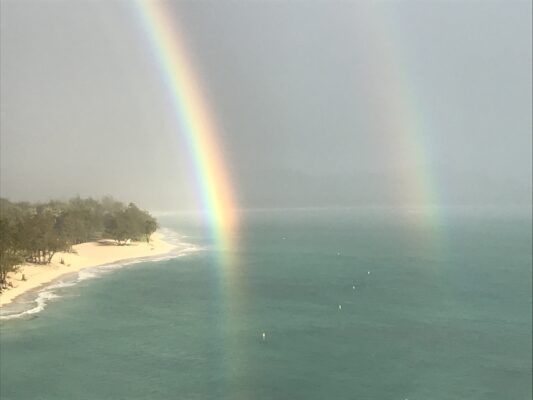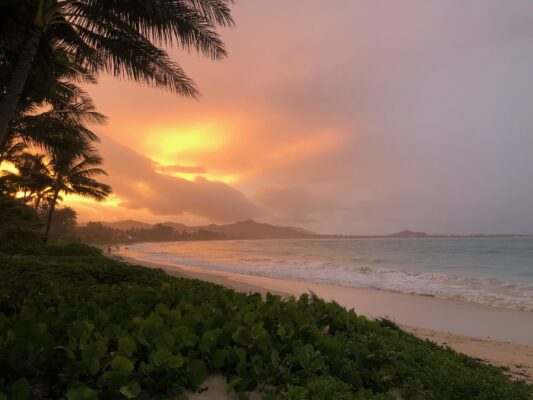 As people visit and explore Oahu, they come back to Kailua Beach and say,
"This is the best beach on the island – the sand is so clean and soft."
We know! It's a great place for children to play safely in the sand or water;
one of the criteria for being rated #1 in America.