Built in 1940 in an area called Japanese Camp, we are nestled walking distance into Pahoa Village, where the historic sugar cane train used to turn around and the home of the plantation workers.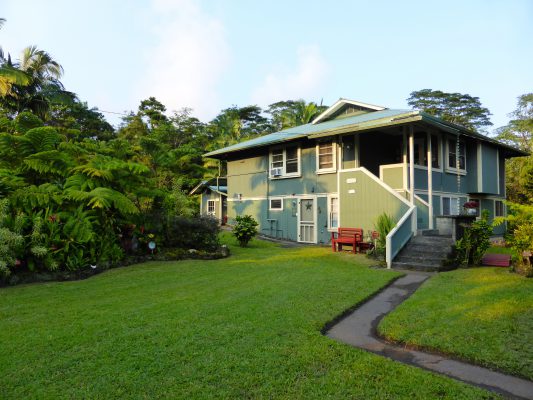 A refuge in a rainforest – one acre of jungle transformed into a garden paradise with sacred pathways through hapu`u ferns, guava and citrus trees, bananas, macadamia nut trees, mountain apple and coffee. Anthurium flowers throughout the garden were originally discovered in Puna and now popular around the world.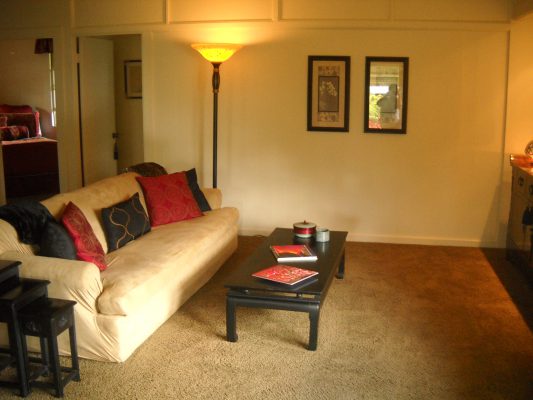 The main house, 2-bedroom, one bath is in the upper level of the home remodeled with a Japanese flair to honor the old.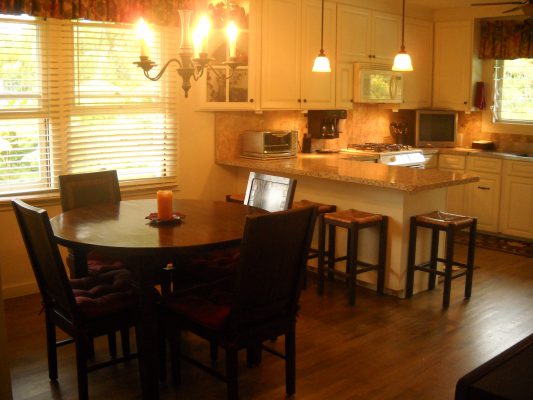 You will hear the sounds of the nocturnal coque frogs lulling you to sleep. Awake in the morning to the song birds fliting through the yard like an aviary where rainbows frequent our mornings. A lanai at the front door provides the perfect perspective to view the property and enjoy the trade breezes or the rain as it runs down the rain chain to the garden below.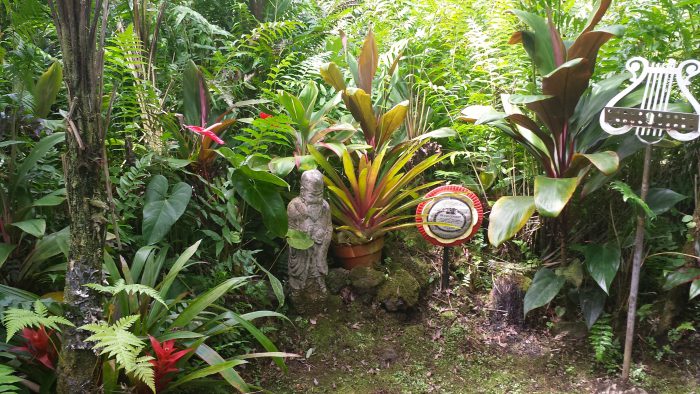 The lower Garden apartment is 2-bedroom, one bath as well and a completely separate living quarters.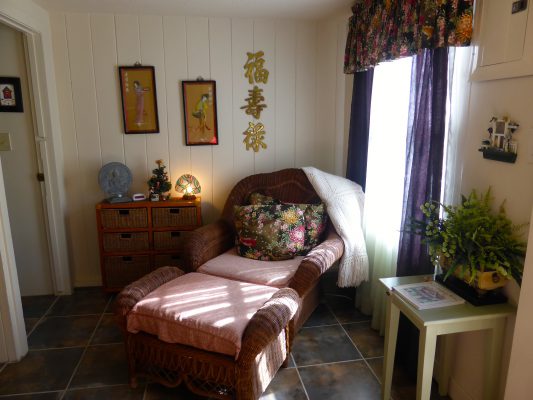 There is also a vintage Fudo Bath house off the back where there still sits an old fudo bath where you can see how the Japanese built a fire under for their soaking.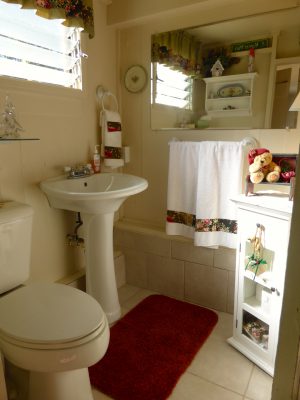 There now is an additional shower and laundry facilities.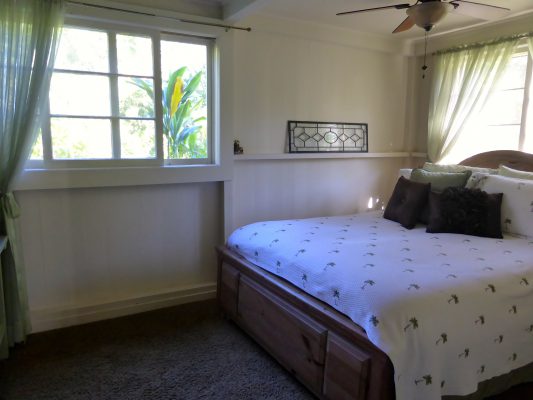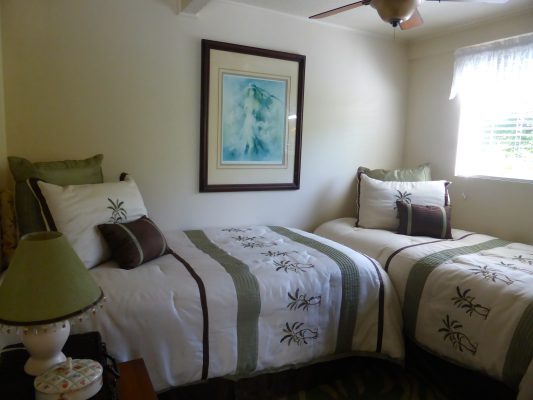 Walk the property, discover the sacred places, enjoy the garden art in this peaceful garden we call Pu`uhonua Mala Nani ~ My Beautiful Garden Refuge
Where living happens the most in Hawaii, outdoors! Enjoy the spacious beauty of the lanai. Comfortable sofas, large dining table and built in BBQ grill. Relax, listen to the rustling of the palm trees, the sound of the surf and feel the ocean breeze.